Visit

Basque

English

French

Spanish

Baltic trip 2008
Info
Gallery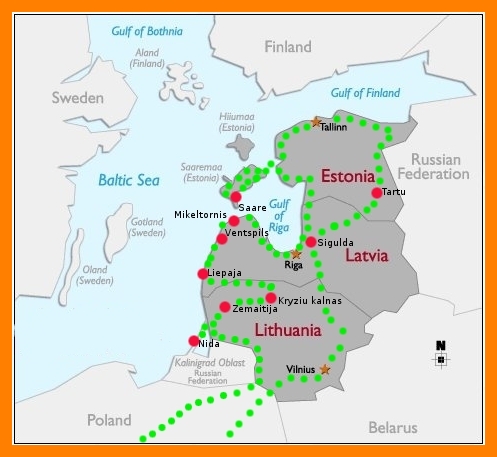 In 2008 also, I decided to go traveling on my bike but this time I decided to stay in Europe.

The idea : The Baltic states (Lithuania, Latvia, Estonia). 10 000 km in 3 weeks.

I started my travel in July (on my own once again) and after spending some days in Barcelona –with my sister, Miren, we wanted to see the B52's for their last tour in Europe-, I crossed France and Germany in a couple of days. Wen I arrived to Poland my trip started to become more interesting.

In 3 weeks I nearly made the whole tour of he Baltic's and I really enjoyed it. Very nice travel, indeed, with nice places to discover and so quiet ... (compare to the other European turistic countries).

The Baltic's gad another interesting thing : In their way of life they have a little bit of the Scandinavian countries but also a bit of the "soviet style" (because of the proximity and the history). If you have bever been in Scandinavia and Rusia, I'll recommend you to make a visit to the Baltic's.

In this travel I made some new friends and had chance with the wheater (only 1 day raining!). I also spended less than I thought because they had not the euro yet.